International
Master´s course Conceptual Textile Design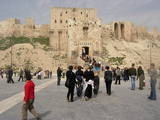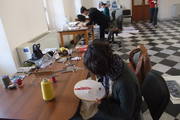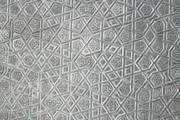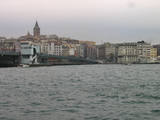 Aleppo, Syria
Interdisciplinary project in cooperation with the GTZ technical cooperation service in Aleppo, Syria, since 2008
Partnership with the University of Aleppo
Concept of AleppoTextileHouse as an institute, label and network
Work placement candidates for textile techniques and the textile archive
Excursion with workshop, March 2009
Product development for AleppoTextileHouse
ETT European Textile Trainee
Since 2009, two students each have been participating in a six-week workshop in Tilburg, the Netherlands, and a six-week practical experience period in Como, Italy. Partners, 2010:
Audax Textile Museum Tilburg
Aalto University, School of Art and Design, Helsinki, Finland
National Academy of the Arts Bergen (KHIB), Norway
Burg Giebichenstein University of Art and Design, Halle, Germany
Sint-Lucas Visual Arts University, Ghent, Belgium
Royal Academy of Fine Arts (KASK), Ghent, Belgium
COMO Textile institutes, Servizi Industriali Srl., UICOMO, Como, Italy
Istanbul
The Istanbul Studio Scholarship is organized by Prof. Andrea Zaumseil (Metal Sculpture) and Prof. Dr. Nike Bätzner (History of Art).
Studio stipends
Excursion
Seminar and lectures
Student exchange
Exchange of teaching staff, etc.