Prof.
Sabine
Golde
Pro-dean of the Art Faculty
Professor of Book Art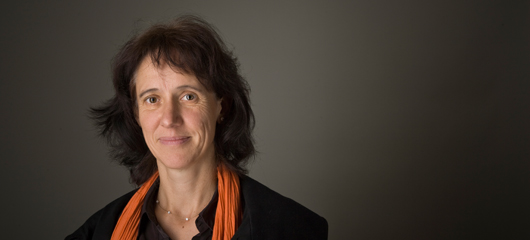 1964 Born in Saarbrücken. 1988–1994 Studies at the Academy of Visual Arts, Leipzig. 1992 Established the Carivari artists' press with Christiane Baumgartner. 1994/95 DAAD scholarship in Northern Italy. 1996–1998 Master student course in Book Art and Graphic Design at the Academy of Visual Arts, Leipzig. 1997 Saxony State Design Award (with Tom Gebhardt). 1996–2006 Awards: Schönste deutsche Bücher (The Most Beautiful German Books), Book Art Foundation. 2000–2004 Lecturer for typography at Leipzig University of Applied Sciences. 2004 Artist in Residence, Oregon College of Art & Craft, Portland/USA. 2006 Artist in Residence, Villa Aurora, Los Angeles/USA. 2009 Scholarship from Künstlerhaus Lukas, Ahrenshoop. Since 2007 Professor at BURG, Art Faculty. Libraries, museums and private collections in Germany and abroad stock Golde's art books published by Carivari Press.