Laptops for rent (free of charge) by Studium Digitale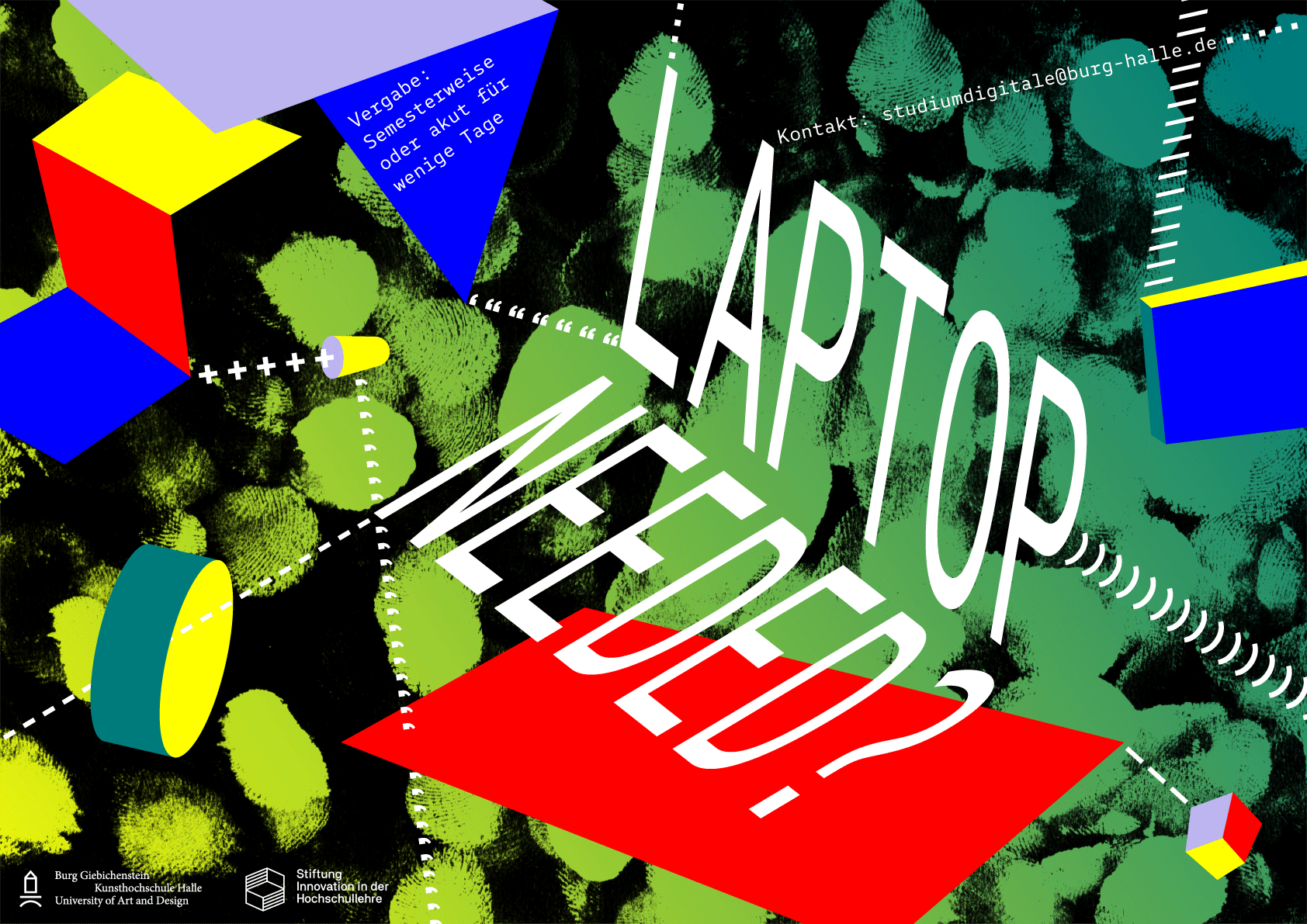 Organized by the Studium Digitale project, a total of 20 laptops will be available for lending on a semester-by-semester basis starting in the summer semester of 2022.
Fifteen laptops will be available to students who find themselves in financial difficulties. The hardware rental is intended to ensure participation in studies and digital teaching formats. Five laptops are available for special, short-term work situations regardless of need. All computers are equipped with Affinity and Adobe. Additional software licenses are available upon request.
Hard facts about the laptops:
15.6" IPS screen, 1920x1080px
144Hz processor Intel Core i7 4.6GHz
Graphics card: NVIDIA GeForce RTX 3050 Ti 4GB GDDR6
RAM: 2x 16 GB (32 GB)
SSD storage: 500GB
Operating system: Windows 10 Pro
+ laptop bag
Deadlines for allocation in the winter semester 2022
By semester (Oct. 2, 2022 - Feb. 3, 2023) or project-based for individual days/few weeks.
Application Info
Fill out the form by September 15, 2022, print it out, sign it, and return it to us in person or drop it in the mailbox of the Studium Digitale project (next to the mailroom, Villa at Design Campus Neuwerk). Alternatively, you can send a scan of the signed form to studiumdigitale(at)burg-halle.de.
Information about the issue and return of the laptops
The selection will take place until October 2nd, you will receive the notification by e-mail. The issue of the loan laptops is possible from October 2, 2022. Proof of liability insurance is required. The return deadline for the loaner laptops is February 3, 2023.
Contact for questions
studiumdigitale(at)burg-halle.de
Studium Digitale – A program powered by the project "Hochschullehre durch Digitalisierung stärken" funded by Stiftung Innovation in der Hochschullehre.