Office for Student and Academic Affairs
T: +49 (0)345 7751-532, e-mail: studinfo(at)burg-halle.de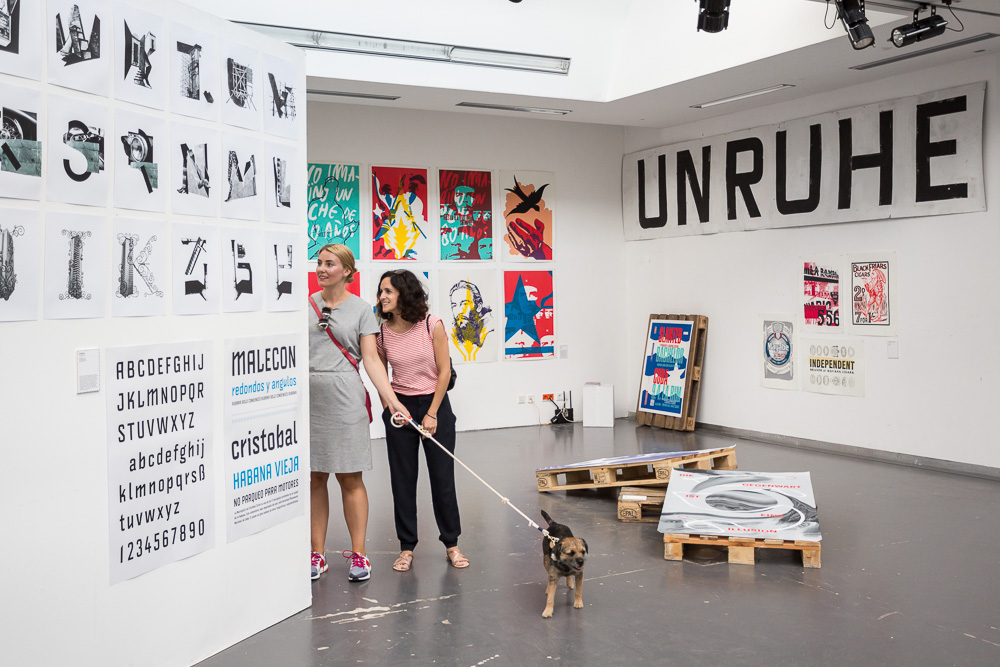 At BURG, students can choose between five Bachelor's degree programmes in eight fields of study and eleven Master's degree programmes. The standard period of study for Bachelor's degree programmes at BURG is eight semesters. This is a rarity nationwide and at the same time a privilege, because it allows students to complete an in-depth study of the artistic and design fundamentals.
In design, the fundamentals are studied interdisciplinarily across all degree programmes. Inter-semester project work also has a high priority at the BURG.
All students have fixed studio spaces at their disposal during the semester, where they study and experiment. In mid-July, at the annual exhibition at the end of the academic year, the workrooms are transformed into exhibition spaces where works and results are presented.
Visionary thinking and design
The BURG offers ambitious young people a broad spectrum of artistic and theoretical teaching and a place where they can test and professionalise their skills in intellectual exchange and practical collaboration with university teachers and fellow students.
Visionary thinking and design beyond exploitation contexts are promoted as well as the development of practical professional skills. In the spirit of art and design, freedom is offered and individual paths are encouraged. With their ideas and works, their visions and positions, students should contribute to the social discourse as mature, critical and independent individuals. The broad-based basic education in theory and practice, excellently equipped laboratories and workshops, research and project - also in cooperation with institutions and companies - and interdisciplinary networking and discourse form the framework for this.
International network of the Burg
The university promotes exchange and maintains contacts with numerous art and design colleges and universities worldwide. The cooperation with partners from culture, business and private or public institutions complements the study programme in a subject-related manner.
Network Europe
The Burg Giebichenstein University of Art and Design Halle is integrated into various international networks. It has a wide range of contacts in Western Europe and with universities in Central and Eastern Europe. Within the framework of the ERASMUS programme, the Burg maintains cooperation agreements with 53 partner schools in 20 countries allover Europe, for example with art colleges in Austria, Switzerland, Belgium, the Czech Republic, Denmark, Spain, Estonia, Latvia, France, Greece, Italy, Norway, the Netherlands, Sweden, Finland, Poland, Hungary, Great Britain, Turkey and Portugal.
Cumulus network
Since spring 2005, the Burg has been a partner in the Cumulus network of European universities. Cumulus is a network of 165 art and design colleges. The aim of the universities involved is to generate a dynamic and flexible academic forum that links the best international training institutes. International projects, easy transfer among the universities and student exchange are the main focus.
ELIA
The BURG is a member of ELIA (European League of Institutes of the Arts).
International Co-operations
The Burg also cooperates directly with a large number of art colleges outside Europe, for example in Canada, Japan, the USA, China, India, Vietnam and Cuba.
Our partner schools in the Erasmus programme
Our partner schools in the Promos programme
Registration for the entrance examination for the winter semester 2022/23 Bachelor, Diplom, Master
4. March 2022 und Upload of the Portfolio until 13. March2022
Online-Application Entrance Examination (Bachelor, Diplom, Staatsexamen)
Registration for the entrance examination Master for the winter semester 2022/23
1. April until 15. May 2022
Online-Application Master Courses
Registration for the entrance examination Master for the summer semester 2023
1. October until 15. November 2022
Online-Anmeldung Master Courses internal students; external students only Multimedia Design)
More informationen
7. April 2022
Buddy Day (Registration)
16. - 17. Juli 2022
November 2022
Buddy Day (Registration)
January 2023