Save the Date for "Growing as Making" – This summer we have an exciting online symposium and two hands-on workshops coming up, as part of this year's 2020 Summer School ("Herbstsession").
21.9.2020 – Growing as Making (Online Symposium from 18:00 CEST)
An online symposium on the status quo of biofabrication. In dialogue with international speakers – Ruben Janssen, Micropia (NL), Maurizio Montalti, MOGU (IT), Julia Lohmann, Department of Seaweed (FI), Bernhard Schipper, Scobytec (DE), Filipe Natálio, Weizmann Institute of Science (IL) – we take a closer look at so called "living factories" to better understand this new materiality and its potential for art and design education.
More information and registrations at burg-halle.de/growingasmaking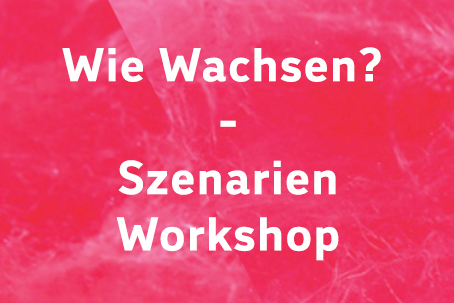 21.9.–25.9.2020 – Wie Wachsen? (Szenarien-Workshop)
Im Workshop wird Wachstum im Spannungsfeld von Exzess, Exitstrategien und (nach)wachsenden Materialien untersucht. Eine hochschulübergreifende Kooperation mit dem cx centrum für interdisziplinäre studien der Akademie der Bildenden Künste München (Karianne Fogelberg). Gearbeitet wird in interdisziplinären und hochschulübergreifenden Teams von Studierenden.
Präsenzveranstaltung, Ort: Neuwerk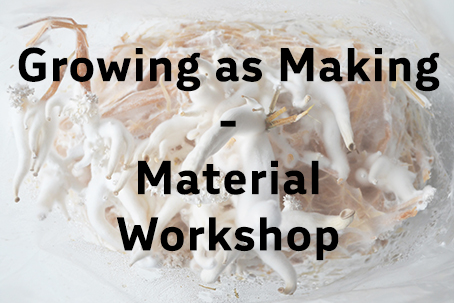 29.9.–1.10.2020 – Growing as Making (Material-Workshop)
Ein Hands-on Workshop der das Wachstum von myzelbasierten Materialien erforscht und die ihnen eigene Lebendigkeit als Ausgangspunkt nimmt um experimentell mit den Werkzeugen und Fähigkeiten von Künstlern und Designern, wie Formen, Gießen, Zuführen und Integrieren, zu arbeiten.
Präsenzveranstaltung, Ort: Neuwerk
Mehr Informationen und Anmeldungen unter make(at)burg-halle.de
Das Symposium ist Ausgangspunkt für beide Workshops und hochschulöffentlich. Die Workshops sind für angemeldete Studierende.