FULL CIRCLE
designing full circle(s) with and for (regional) bioplastics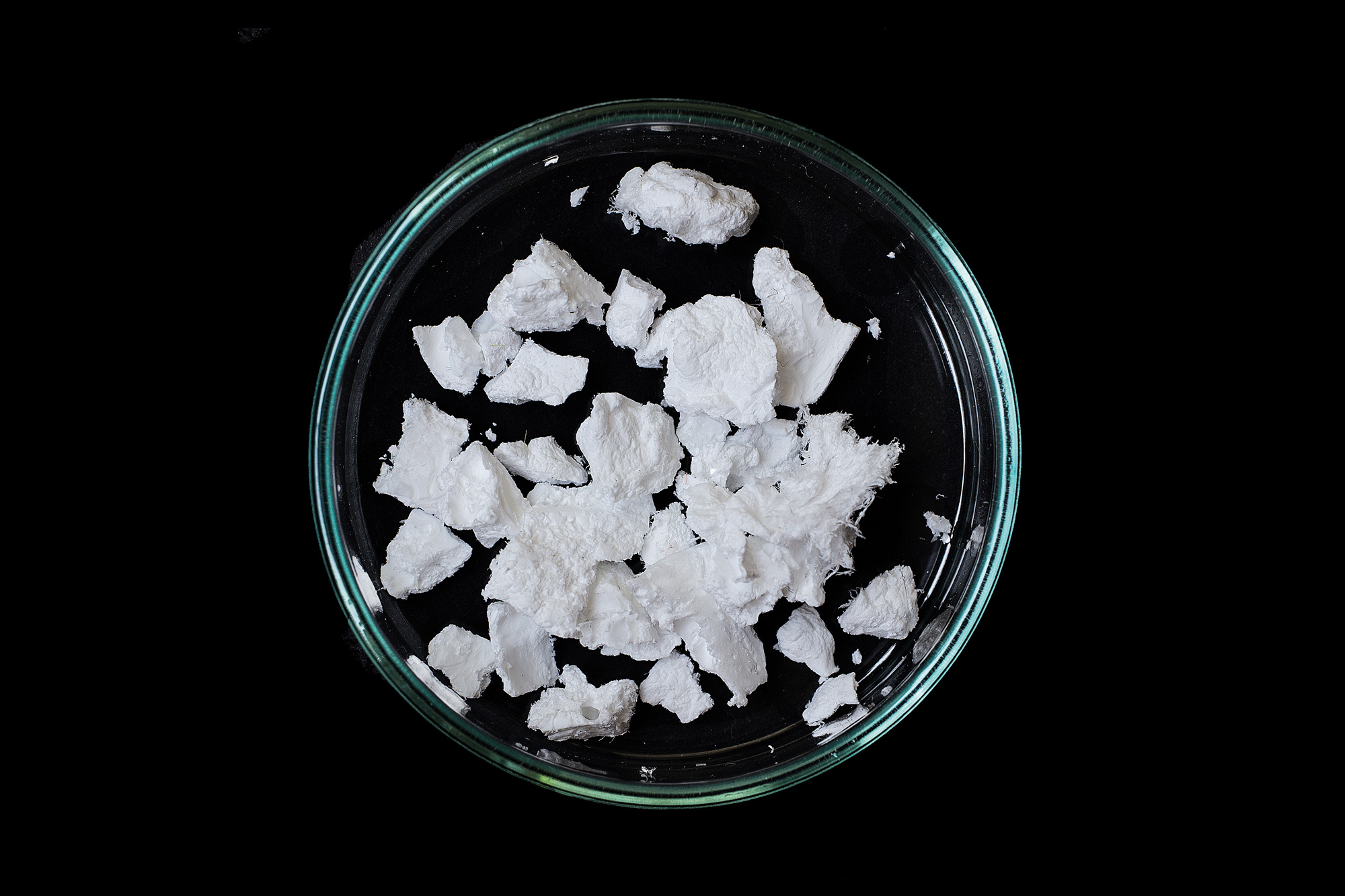 Promising bioplastics are being developed to escape the current one-way flow of plastics: Those that replace (questionable) standard plastics with potentially biodegradable plastics and/or are made from renewable raw materials; those that are synthesised by micro-organisms from CO2 in the air and whose properties can be adjusted in a variety of biotechnological ways; those that dissolve or degrade in the body or ploughed into the soil as required; or those that allow recycling-friendly adhesive layers, …

However, many questions arise with these prospects and the actual cyclability of these bioplastics does not only depend on the technological potential. The general acceptance, conscious use, the take-back and cycling structure, the business model, the networking of all players and, last but not least, the product design are just as decisive for whether the materials used actually circulate – Design for Cycability.

In this semester project we aimed to not just develop products made of bioplastics: We made it our challenge to create real cycles for and with selected bioplastics.
Material flows were directed, business models were conceived, products were designed, actors were networked and the multi-layered aspects were taken into account. The aim was to develop realistic, future-oriented, challenging and also critical concepts for circles and circulating products, applications and/or systems. The topics of consumption, sufficiency, regionality, longevity and short-life cycle, recycling and circular economy were answered with concrete scenarios and their potentials are hereby put up for discussion.
supported by:


Prof. Mareike Gast
Karl Schikora
year:
2020/21

level:
3rd year BA and Master