How do we want to live? How do we want to work? How do we want to produce and consume?

The Industrial Design course at the Burg Giebichenstein University of Art and Design Halle is about future-oriented design solutions for facing questions in an increasingly complex living environment – through the experimental design of products, materials and processes as a contribution to a sustainable common culture.
material | technology | sustainability | design
a subject area of the Industrial Design course
The variety of ways to shape products and applications using materials and technologies is already immense. And every day, new possibilities arise. The question that this poses is: Where do we want to steer this potential – during a time marked by uncertainty? Many future issues – particularly sustainability – have become pressing and acute. It is no longer a question of environmentally friendly materials and technologies. A sustainable future requires a fundamental rethink and interdisciplinary dialogue.

In order not only to name and reveal the manifold aspects in their complexity, but also to design them, we experiment with materials, with hypotheses, with scenarios – in our own workshops and laboratories, in close exchange with other disciplines and technology partners, and with potential users. We question the familiar – for example, whether short life and sustainability (always) conflict. We investigate circulating materials and products as well as circulating processes – using, for example, industrial waste streams as a resource and develop concrete answers for real actors in order to meet the urgent questions with approachable visions that are indispensable for a critical and future-oriented debate and transformation.

Biotechnology plays a central role in the exploration of tomorrow's materials and technologies. On the one hand, it promises great potential – especially with regard to resource- and climate-friendly production. At the same time, the fear of alienation from nature is increasing. Our goal is to extract what is desirable from what is (technically) feasible with the means of design, because renewable materials, manufacturing processes using living organisms, and adaptive and resilient products and systems will play a central role in design and in our future way of life.
---
Prof. Mareike Gast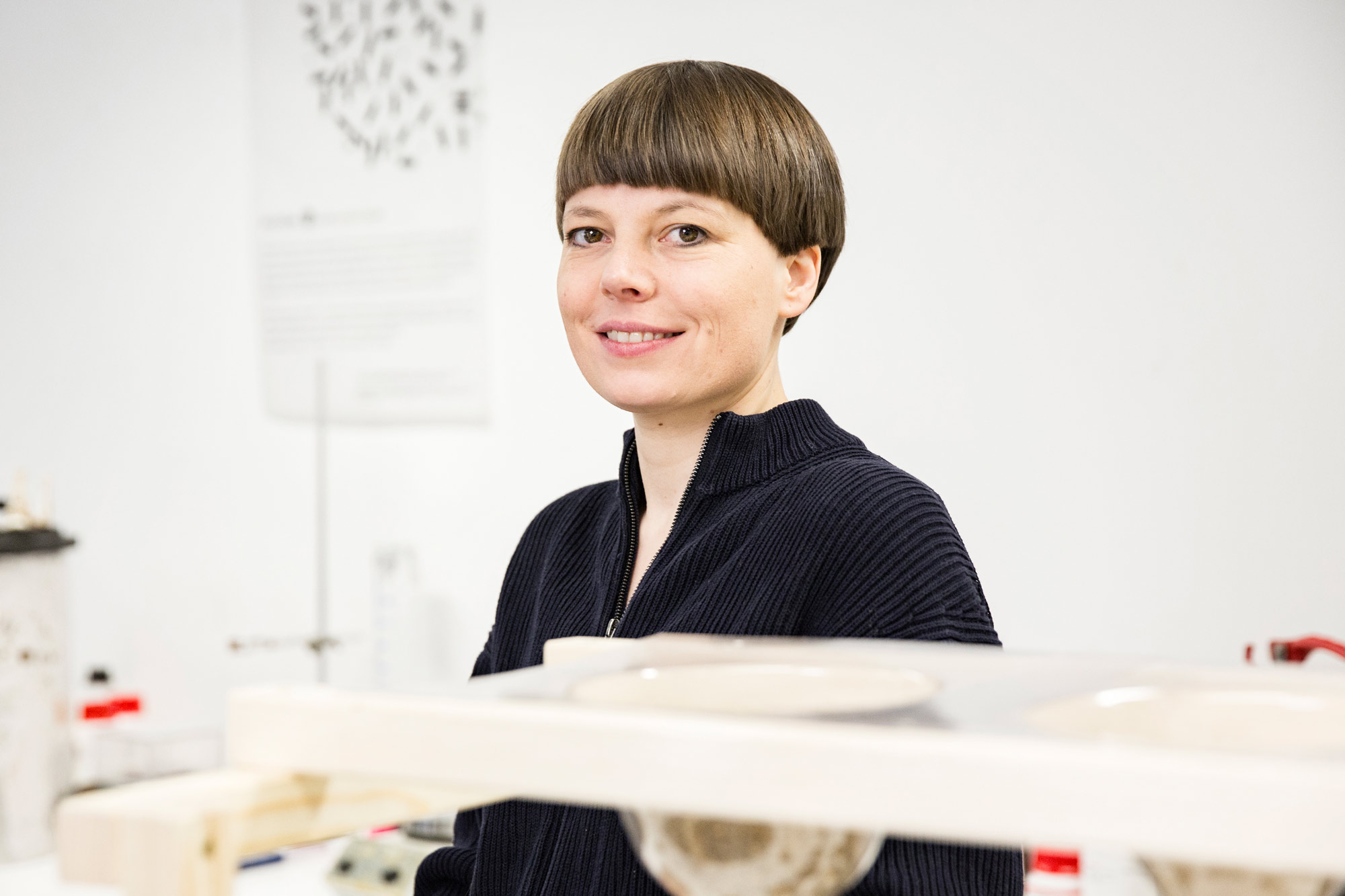 Professor of Industrial Design
material- and technology-based product development

T +49 (0)345 7751-943
gast(at)burg-halle.de
Specializing in new materials and technologies, she works together closely with industry and research practitioners to develop innovative and sustainable products and strategies. Additionally, she runs her own office in Frankfurt/Main, regularly writes for various design magazines and curates exhibitions on materials research.
Mareike Gast studied at the Central Saint Martins College of Art and Design and graduated from the Design Academy Eindhoven in Industrial Design in 2005.
Andreas Wagner
Artistic Assistant
Industrial Design
T +49 (0)345 7751-935
awagner(at)burg-halle.de
Karl Schikora
Research Assistant
Industrial Design / MM | VR
T +49 (0)345 7751-876
schikora(at)burg-halle.de