MINIMAL WEIGHT – MAXIMUM HEIGHT
experimental bio-composites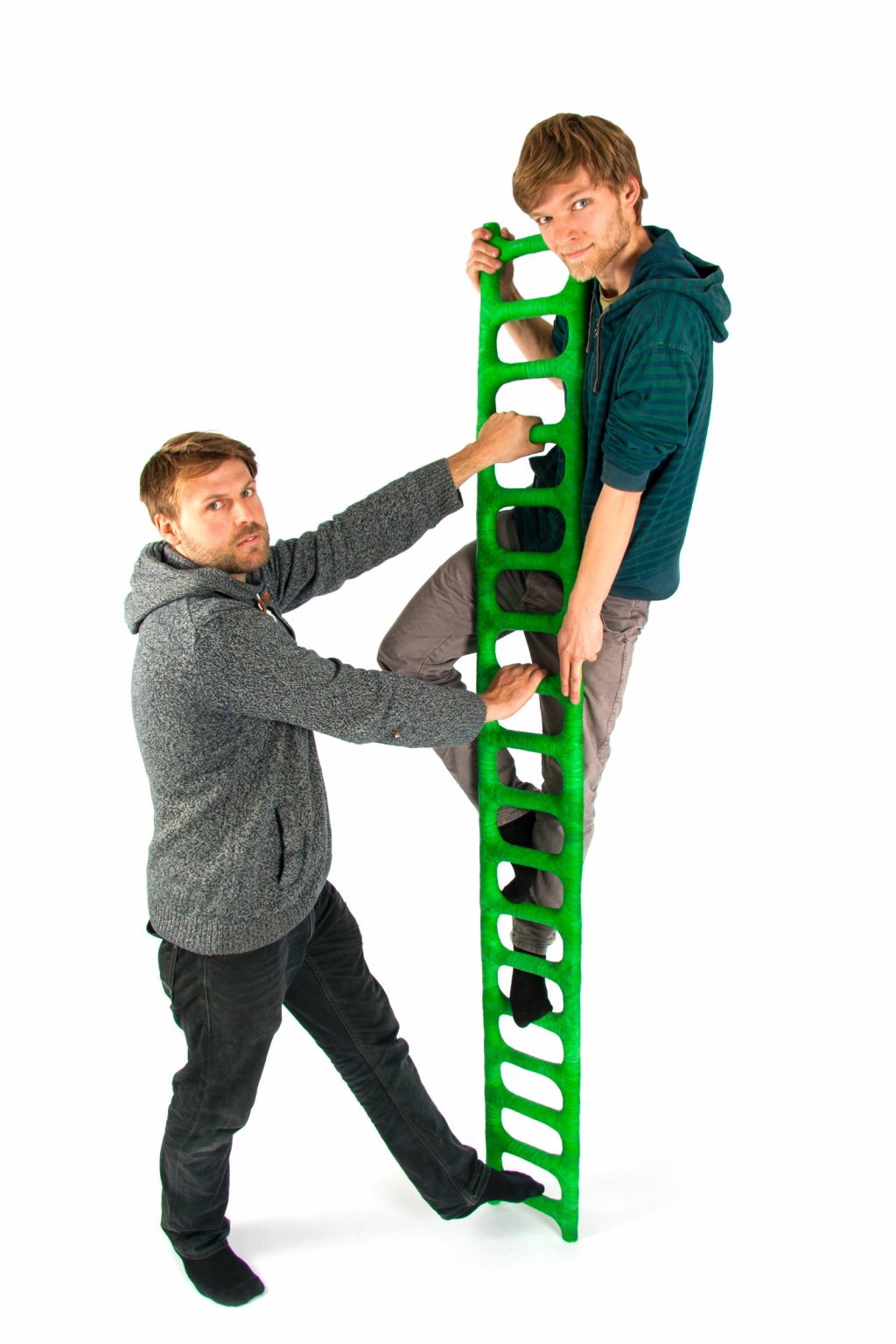 After a theoretical introduction into various industrial bioplastics and composite technologies, the students "cooked" their own bioplastics with "household products". In combination with natural fibres, they used them to create minimal heavy but maximum high objects for reaching undreamt-of heights.

By experimenting with different formulations and structures, the students explored the special properties of composites in terms of lightness, construction and aesthetics. Using textile processing techniques known from fashion, they gave their bio-composites an unexpected appearance.

At the end of the two weeks the students tested the minimal weight – maximum height objects for stability and height.
supported by:


Prof. Mareike Gast
Bernhard Elsässer
year:
2015
level:
1st year BA (short project)