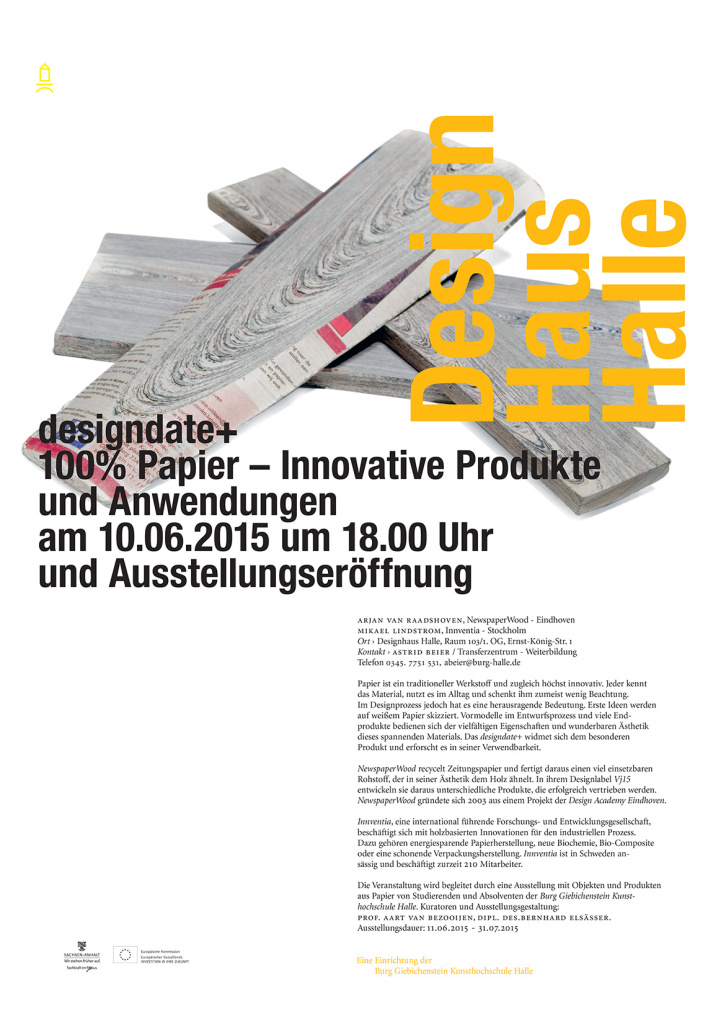 If you share our opinion that paper is probably one of the most exiting materials to think, work and experiment with, then don't miss the upcoming opening + lectures at the Designhaus which are all about… paper!
We invited Arjan van Raadshoven from Newspaperwood (The Netherlands) and Mikael Lindström from Innventia (Sweden), two amazing companies that rock the world of paper, to open the exhibition on 10.6.2015 with an inspiring lecture. Read all about 100% Papier at the Designhaus or join the event on Facebook.
Unique paper products, artworks and experiments from more than 20 BURG students and graduates will be exhibited from 11.6.2015 to 31.7.2015 at the Designhaus Halle. The 100% Paper exhibition is curated by Aart van Bezooijen (Professor for Material and Technology Transfer) and Bernhard Elsässer (Designer).