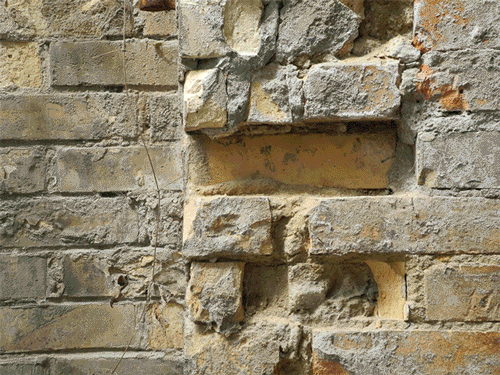 MAKE. invites you to the "MAKE. A LITTLE SPACE, MAKE. A BETTER PLACE" competition. We are offering some 25,000 corn-based bricks that stick together if you moisten them lightly. This corn-based foam is biodegradable and dissolves in water.
Which place of town would you like to transform? Those empty houses, never-ending construction sites or grey walls? Join us in making Halle more colourful – and send photos of your intervention to: make (at) burg-halle.de
Don't forget to include your name(s) and title of your work to participate in the competition. The street art experts from the Freiraumgalerie are supporting us to select the award winning entries.
These colorful corn-based bricks are available for all students as long as our stock lasts.
Please help yourself at the Villa Foyer (Neuwerk 7) or at the Burg Mensa (Seebener Straße 1).
A few important facts:
Deadline for your photos: 09.07.2017
Awarding during "Jahresausstellung"
Jury: Freiraumgalerie