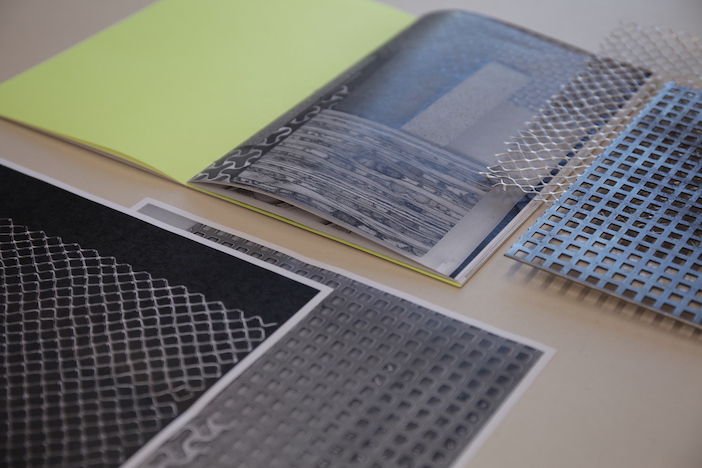 Make your own sketchbooks at the Burg Material collection
In this course, we help you to create your own thread stitched booklet. While doing this, you'll get to know the Material Collection a little bit better and can "capture" several materials within your own sketchbook.
Please bring your own: Paper leftovers, Cutter, Cutting mat (when available), Stitching awl (when available), Scissors, Needle
Course Dates
13.12. – Wednesday from 16:00 –18:00 (Booked out)
14.12. – Thursday from 16:00 –18:00 (Booked out)
Participation is free of charge.
Registrations via: make(at)burg-halle.de
–

Binde deine eigenen Skizzenhefte in der Materialsammlung
Im Kurs kannst du deine eigenen Skizzenhefte mit einer einfachen Fadenbindung herstellen. Gleichzeitig lernst du die Materialsammlung kennen und kannst die verschiedenen Materialien in dein Buch 'einbinden'.
Mitbringen solltest du: Papierreste, Cutter, Schneidunterlage (falls vorhanden), Ahle/Vorstecher (falls vorhanden), Schere, Nadel
Kurstermine
13.12. – Mittwoch 16:00 –18:00 (Kurs voll)
14.12. – Donnerstag 16:00 –18:00 (Kurs voll)
Die Teilnahme ist kostenfrei.
Anmeldung unter: make(at)burg-halle.de
Project photography: Benno Brucksch, Valena Ammon