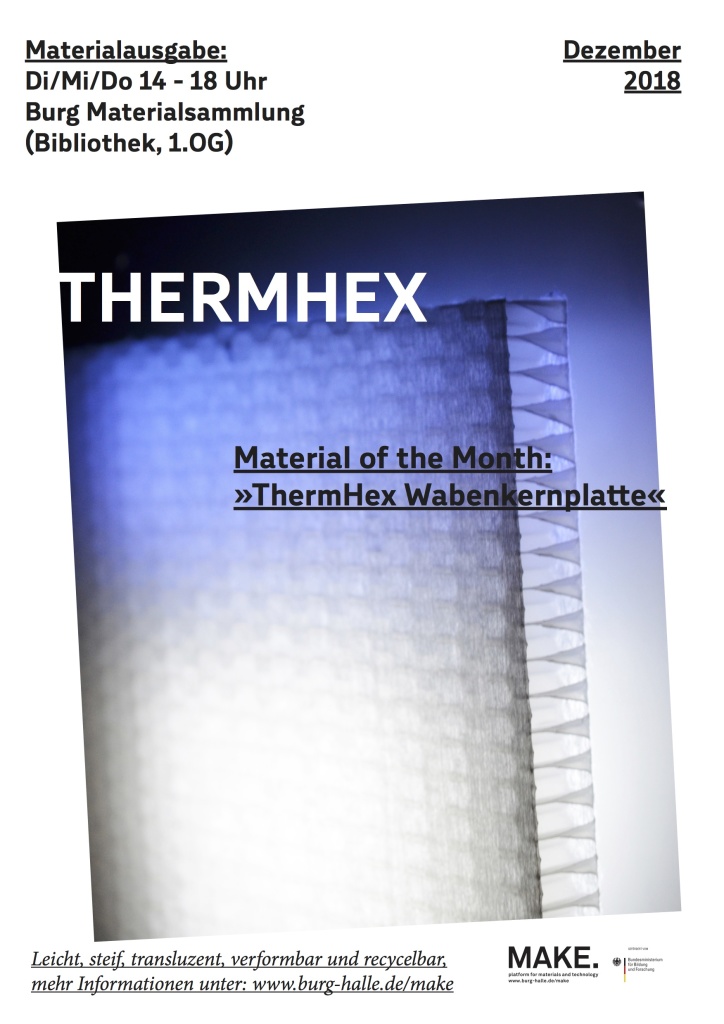 We are excited to demonstrate ThermHex Honeycomb Panels as Material of the Month. These next generation materials have a few promising qualities compared to solid panels (such as wood). The inner honeycomb structure provides the material both lightness and structural stability. The open (airy) structure and translucency of the material goes well in combination with (colored) light. Finally, the whole panel is made of a single polypropylene material, a thermoplastic which is recyclable and easy to (heat) transform.
Kick-Off Workshop this Tuesday: From 13.00 – 18.00 we are exploring its construction-lightness, light-translucency, heat-transformation and gather ideas for joints/connections with other materials. Students from all departments are welcomed to join us in getting hands-on with these ThermHex honeycomb panels.
Get your own (free) material samples for experimentation at the Burg Material collection.