ROTO LINK
experimental rotational moulded connectors from one's own kitchen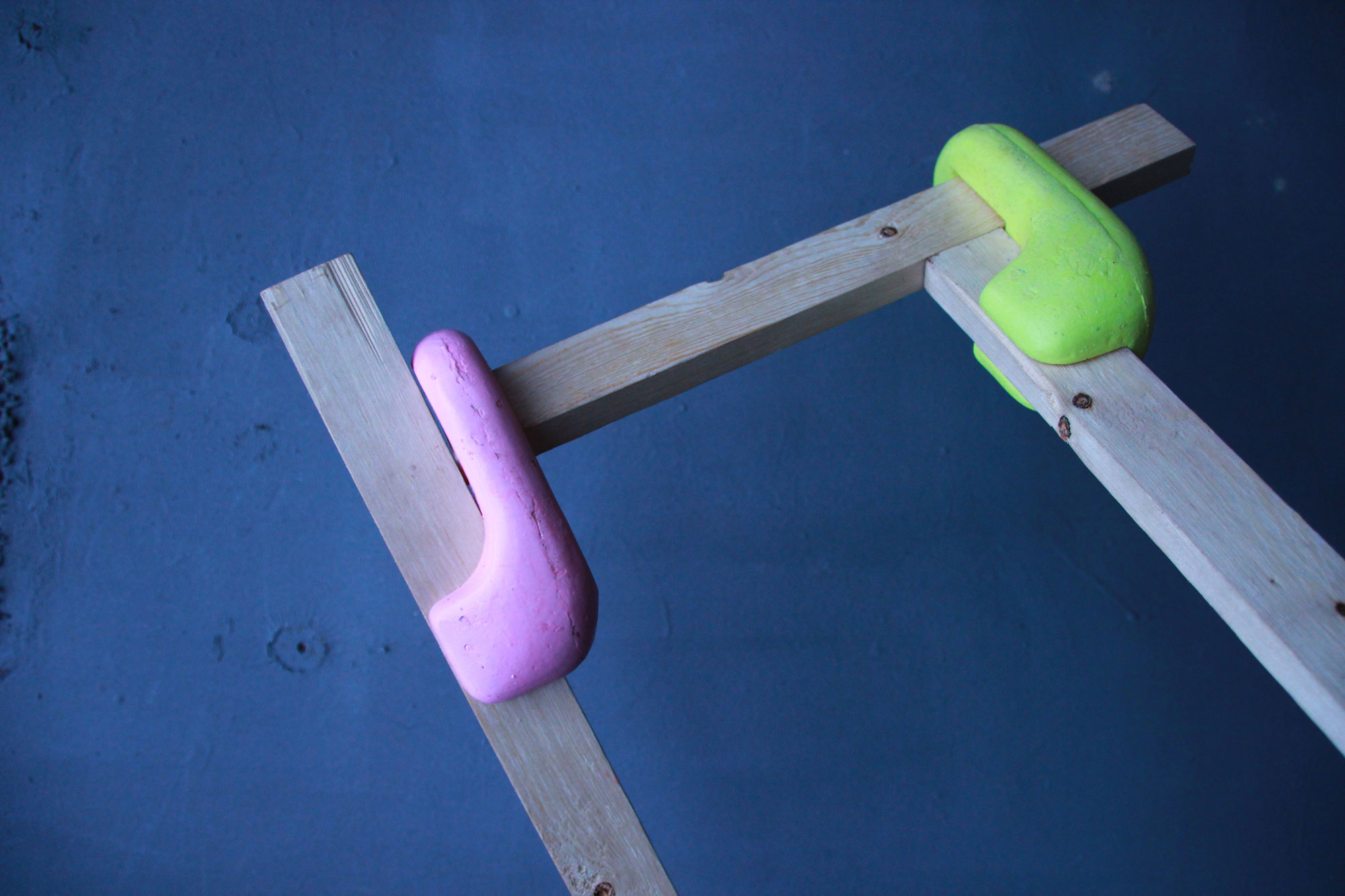 Rotational moulding is an industrial process for producing hollow objects from plastic or other materials (e.g. chocolate). As an introduction to this technology, the students created and realised their own concepts.
The task was to design a connector that could be produced by rotational moulding and to actually rotate it out of plastic. Together we went on a search for the most diverse connecting elements and principles, their special features and manufacturing processes. Through drawings and models, we experimented with variations and by manual rotation with the manufacturing process itself.
Due to the corona pandemic, it was only possible to work from home. Accordingly, we prepared material packages, video tutorials and online workshops. Unfortunately, the exchange only took place digitally. All results were worked out at home at the desk or kitchen table.
supported by:



Prof. Mareike Gast
Karl Schikora
Fabian Hütter
year:
2020/21

level:
1st year BA (short project)