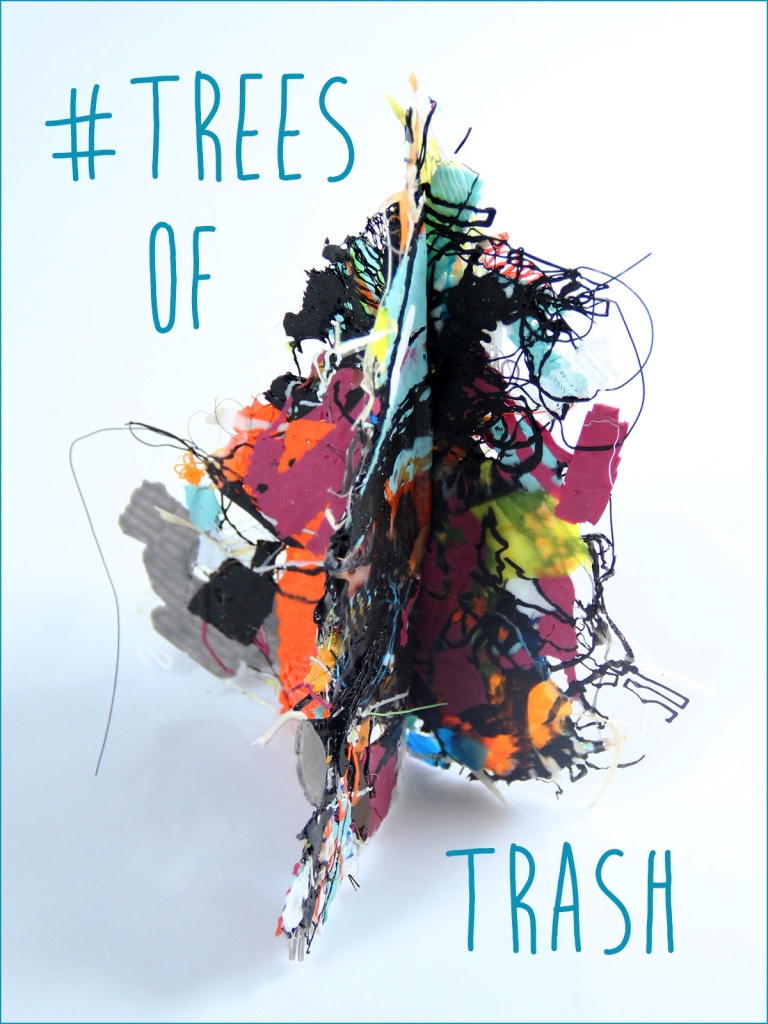 Im GRASSI Museum für Angewandte Kunst Leipzig findet am 3. Dezember 2017 ein besonderer Workshop statt: Bereits zum zweiten Mal können Burg-Studierende und Museumsbesucherinnen und –besucher mithilfe von Materialresten, Überbleibseln oder Artefakten, die wiederverwendet oder umgenutzt werden, den Weihnachtsbaum auf künstlerische Art und Weise neu interpretieren.
Der Workshop wird geleitet von Aart van Bezooijen, Professor für Material- und Technologievermittlung der BURG. Die individuellen Trees of Trash sind ab dem 4. Dezember 2017 im GRASSI Museum zu sehen und können gegen eine Spende erworben werden. Im Vorjahr kamen so knapp 500 Euro für den Hilfsfond ausländischer Studierender der Kunsthochschule zusammen.
Der Trees of Trash-Workshop gehört zum Rahmenprogramm des diesjährigen Museums-Jubiläums: Das GRASSI Museum für Angewandte Kunst feiert am 3. Dezember zehn Jahre Wiedereröffnung und lädt zu Rundgängen, Präsentationen, Führungen, Gesprächen und Mitmach-Aktionen ein. Der Workshop ist eine Initiative des Burg-Programms MAKE. – Plattform für Material und Technologie Transfer.
Ort: GRASSI Museum für Angewandte Kunst Leipzig, Johannisplatz 5-11, 04103 Leipzig
Uhrzeit: 10:30 – 17:00 Uhr
Die Teilnahme ist kostenfrei.
Anmeldung unter make(at)burg-halle.de
Links: Siehe auch Facebook (event) und Instagram (#treesoftrash)
#treesoftrash #burghalle #grassimak #buynothing #makesmthng

Mit freundlicher Unterstützung von Halle Karton
–
Archiv: Trees of Trash 2016