INTERVIEW with GERO LÜCKING from LICHTBLICK
by Magdalena Michal
What were your goals when you founded "Lichtblick" 21 years ago?
We wanted to offer a new electricity product in the liberalised electricity market that is 100% renewable and that also gives customers the opportunity to clearly position themselves for the phase-out of nuclear power and climate protection. In other words, a product that makes the energy turnaround possible. We now have 630,000 customers and, in addition, we would like to give the conservative energy market new impetus again and again through our criticism of the merger planned by RWE and EON.
Have the motives for action changed over time, especially due to the current climate debate?
20/25 years ago, the main issue was the nuclear phase-out. The Fukushima catastrophe in 2011 set something concrete in motion politically. The political discussion was so clear that Angela Merkel had to draw a line under nuclear energy. Today, climate change is THE determining topic in the political discussion about energy.
What role does the Friday for Future movement play in this? Did it lead to an increase in customers?
On the one hand, we have gained new customers in our company. However, the increase is not comparable with the growth we recorded after the incidents at the nuclear power plants near Hamburg and in Fukushima. But that is not the decisive factor. Rather, the aim is to create a new awareness of the necessity of climate-neutral management, which also extends to the energy-producing companies.
What is your current position on the political situation regarding climate change?
It has to be said quite clearly that Germany is failing to meet the climate protection targets for 2020, which is a real disaster regards to social policy and international law, because Germany has committed itself in the Paris Agreement to helping to reduce CO2 emissions as agreed in order to limit global warming to 2 degrees Celsius. This will not happen. Now at least there is the climate package. So we hope to achieve these climate protection goals at least by 2030.
How are they likely to be implemented?
One simple option would have been to amend the Energy Tax Act in the Climate Protection Act instead of the very low CO2 price for the heating and transport sector that we have now: Taxes could have been set for CO2 emissions above certain limits, which would have made petrol, diesel, oil and gas considerably more expensive relatively quickly. But this was obviously not what was intended.
An example of "the failure of the system" What else is the reason for this, in your opinion?
The basic problem is that climate-friendly solutions often cost more than conventional, more climate-damaging solutions. Oil and gas heating systems are still cheaper than electric heat pumps that run on green electricity. Diesel and petrol vehicles are still cheaper than electric mobility. And it is the same with electricity. Green electricity is always more expensive than conventional electricity. And that is precisely the problem.
So what would be a solution?
This logic must be reversed: The most climate-friendly solution must automatically be the cheapest and most economical. That is a logic that we do not have at present.
Is there still hope for a functioning energy turnaround?
Yes, the Renewable Energy Sources Act has set a technological competition in motion. Wind and solar energy are the winners. They are both by far the most economical technologies both within the renewable energies and more economical than conventional energies.
If you know this, why are nuclear power plants still being built in France, for example?
Nuclear power only plays a role if it is associated with military aspects. Economically, it has had its day. The same is true for fossil fuels: e.g. coal-fired power plants using CCS technology (removal of carbon dioxide) are unrivalled in terms of price!
How are climate protection goals now being implemented in the EU?
It is good that CO2 emissions now have a price and therefore the use of fossil fuels is generally more expensive. Conversely, it is said that renewable energies will become cheaper as a result.
Why then are there not exclusively renewable energies?
There are acceptance problems with wind energy, at any rate much fewer turbines have been built recently than before. The situation is different with photovoltaics: It is predicted that by 2030 solar power will be cheaper than electricity from non-renewable sources.
How is this to work?
At the moment when the conventional price of electricity rises and the technology costs for photovoltaics fall, the two curves cross at a point, the so-called "tipping point": This intersection is the decisive turning point from which the economy invests more in photovoltaics. Then photovoltaics is the cheapest form of energy! Our goal must be that photovoltaics becomes a "commodity" and becomes a natural part of our daily life.
Is there anything else standing in the way of this?
The current climate protection program caps the production volume of photovoltaic energy to a maximum of 52 gigawatts hours. This should not be allowed! Solar energy must be able to be generated and used everywhere and at all times! Just as cars and trucks are "normal" today, so should the photovoltaic systems and other solar systems on the roofs!
What are the criteria for success?
This can only succeed if these photovoltaic product enjoys a high level of acceptance. This only works with good, cool design, new ideas and innovation. And that is why I am optimistic that we can achieve something.
Does it make any difference who manufactures the solar cell?
It doesn't matter for climate protection. The main thing is that we are expanding photovoltaics, regardless of whether it is built in China or in our own country. But of course it does matter for our jobs. However, due to a lack of economic policy support, this "train has left the station". What is important now is that solar modules are produced in sufficient and large quantities!
What do you think about organic solar cells?
They are more difficult because they are partly unstable and less efficient. On the other hand, there could be a new opportunity here, especially for Germany, because there are possibilities to develop them further in terms of technology and design. However, we also have to take into account the existing stock of old buildings, which after all make up 40% of our buildings and which only allow for new solar solutions to a slightly limited extent.
What about future electricity consumption?
The energy turnaround is about electricity: i.e. electricity consumption will increase enormously, while at the same time the price is expected to fall. The challenge will be to produce and distribute enough electricity from renewable sources. The market itself must produce well-designed and practical products in this area. We cannot wait for the politicians, we must convince them!
What does this mean for photovoltaic systems?
In addition to solar cells, we also need suitable storage systems for private households. These can be integrated into the market even better. There is still room for improvement.
We also need a certain guerrilla tactic when it comes to solar energy in order to be able to generate and use photovoltaic electricity anywhere and at any time. Counter-arguments that are sometimes false, such as that the grid is overloaded, must not lead to a situation where we have to resort to conventional energies for this reason.
What are consumption options for large units, such as a university?
Your colleague spoke here mainly of hydrogen-producing solar cells. I would rather suggest that we simply use the solar electricity we generate ourselves instead of feeding it into the grid for 11 cents and purchasing it again for 30 cents. That would be economical.
What do we have to do to achieve the energy turnaround and where can we start?
Your project "Where design meets solar energy" is a new aspect in the discussion about the energy turnaround. The energy turnaround works when it is combined with great design and innovative ideas, such as those you are hopefully developing. As I also said in my presentation: Solar energy must become a commodity. Solar energy must become accessible to everyone, always and everywhere. Photovoltaics must penetrate all areas of life, all areas of business, work and life. Only if this happens will we have a chance to solve the climate problem. Even if we can only minimize it, we have to do so in order to keep human life on our earth bearable in the future.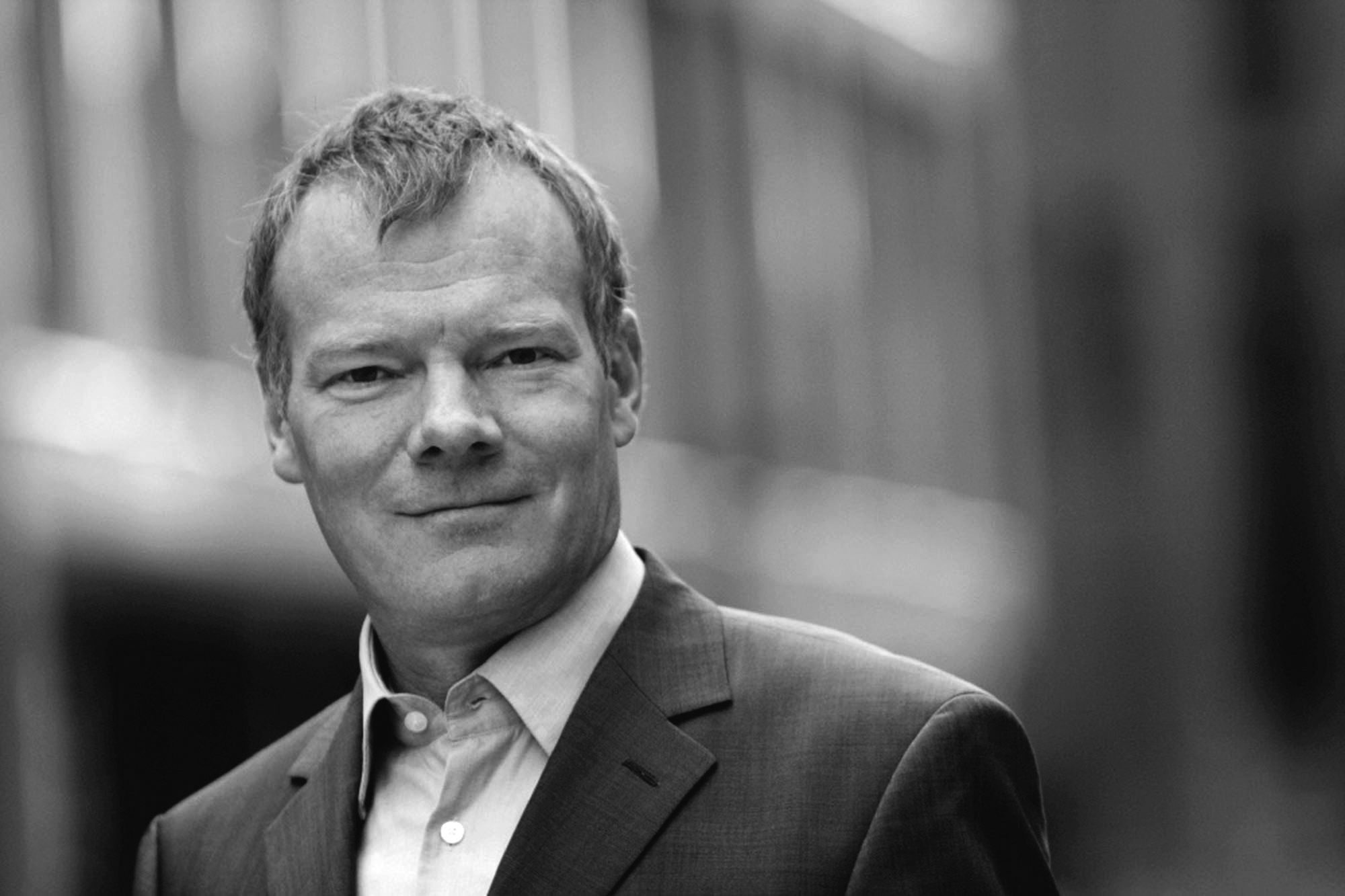 Gero Lücking has been managing director of the energy industry of the company "LichtBlick SE" since 2008. He is in charge of the energy industry, legal affairs, corporate communications as well as innovation & product development. From 1999 to 2008 he was an authorized signatory of the company. 
He studied mechanical engineering at RWTH Aachen University and then worked for five years at the Öko-Institut in Freiburg. He then spent two years as campaign manager at Greenpeace e.V. He has been a member of the board of the German Association for the New Energy Economy (BNE) since 2006. Since 2014 he has been deputy chairman of the ESD board and member of the advisory board of the Energy Arbitration Board.

lichtblick.de