INTERVIEW with MARJAN VAN AUBEL – SOLAR DESIGNER
by Julia Rademacker
What was the starting point for you to work with solar energy?
That is a good question. It was not one specific point and that's it. But it was more like looking around and seeing like, okay, we need to change to renewables and there solar energy is a good example. I really like the technology itself – you just put it there, you don't have to do anything and generate so much sunlight every hour and then take advantage of it.
And then if you look at solar panels, you really think about blue panels on the roof, because this is a technology that works, and it works very well. But it is not something to think about apart from the technology. So my question was: can we do something to really integrate more of our daily light, to change the perception of solar panels.
You started your first project with solar energy in 2012 and since then you have constantly realized new projects around light and energy. That was more than seven years ago. At that time you were the first and only solar designer and I have the feeling that not much has changed. Sustainability is now quite present in the design scene – why do you think so few designers deal with the topic of solar energy?
Because it is kind of a tricky position to be in. The solar market is dominated by different factors. It is about scale, efficiency and it's very hard to basically do anything with it, because it's quite costly and you are in a kind of weird position. When you are a designer and you have your own studio, you can, for example, take a piece of wood and do something with it, while with this technology it is super hard to work with. And it is quite hard to get into. But luckily this is changing, I have to say.
So would you think this is also the biggest challenge and the biggest difficulty in this area? Because the technology is quite advanced I guess. There are flexible solar cells that can be printed, there are dye solar cells that can be built at home, micro solar cells and much more. But on a small scale, many techniques and materials are difficult for the individual to access or simply too expensive to experiment with.
Yes, exactly. It is like working with Nanotechnology, it is also quite advanced stuff and how to get into it is quite difficult.
And how did you start? How do you experiment for a new project – do you produce solar cells yourself?
Yes, I at least do it on a really low scale, but it is really difficult. I also work with companies or labs or exhibitions which do that. You need a lot of tools and equipment and stuff like that which are again very costly.
As students, we might not have a team of experts with us to support us, so we might not be able to implement some things within a semester – how important do you think full functionality is? Or do you already achieve something by drawing attention to the theoretical possibilities?
It is good to really work with the technology I think. Like the dye solar cells, which can be made on different levels. The work with the Swiss Company Solaronix was super helpful. I made some solar cells with them and they also produced some for me on a low scale. So I think it is possible. And you also can make a good concept or something, because in real life you are also not going to have a high efficiency product in three months. That's super unrealistic anyway.
Do you have any advice for us students ?
You can design concepts on a small scale and test them. And it is not super difficult to understand the theory of dye cells for example. But also, if you are designing concepts and theories which could be possible and upscaled, you can provide other solutions than technology knows today.
Thank you Marjan for your interesting and inspiring words. I am looking forward to your future projects and wish you all the best.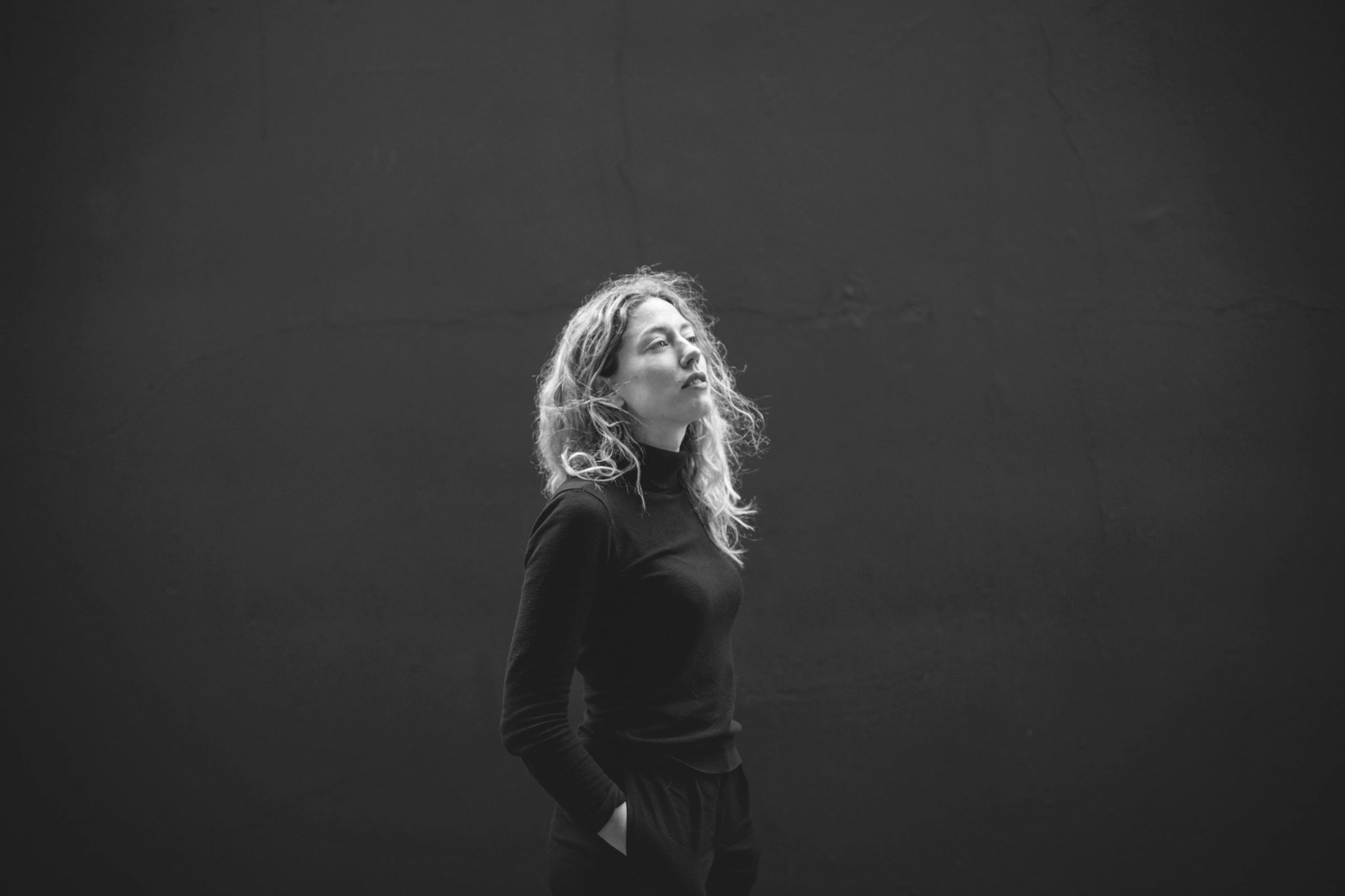 Photo: Kat Green

Marjan van Aubel (*1985, the Netherlands) is an award-winning solar designer whose innovative practice spans the fields of sustainability, design and technology. Graduating from the Royal College of Art (Design Products MA) van Aubel has worked in collaboration with scientists, engineers and institutions such as Swarovski, ECN.TNO and the Dutch Energy Centre. From working with expandable materials to domestically integrating solar cells, she adds a double function to objects and puts them to work. Her work is part of the permanent collection at the MoMA in New York, the Vitra Design Museum, Boijmans van Beuningen Museum, The Montreal Museum of Art, and the National Gallery of Victoria in Australia.

marjanvanaubel.com