Prof.
Sven
Völker
Professor für Kommunikationsdesign/Informationsdesign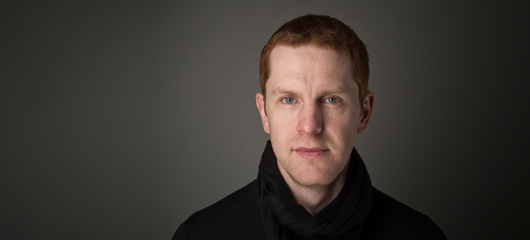 1974 in Coesfeld geboren, 1994–1999 Studium des Grafik-Designs an der Hochschule für Künste Bremen, 2000 Master of Arts an der Middlesex University in London, Initiator der Profile Intermedia Konferenzen in Bremen und Autor des Buches "Beyond the Borders", 2000–2003 Creative Director bei Plexgroup in Berlin, 2003 Gründung des Sven Voelker Studio in Berlin mit internationalen Auftraggebern wie Suzuki, Volkswagen oder BMW, 2004–2010 Professor und Leiter des Fachbereichs Kommunikationsdesign an der Staatlichen Hochschule für Gestaltung Karlsruhe, 2010–2015 Professor an der Burg Giebichenstein Kunsthochschule Halle und dort Herausgeber des "Some Magazine – between Design and Art".
Zahlreiche Vorträge, Ausstellungen, Publikationen und Auszeichnungen. Publikationen (Auswahl): "Go Faster – The Graphic Design of Racing Cars" im Gestalten Verlag, "Der Welt über die Straße helfen" mit Prof. Dr. Peter Sloterdijk im Wilhelm Fink Verlag, "Some Book" bei Lars Müller Publishers. Sven Völker arbeitet als Designer, Künstler und Autor in Berlin.