Dr.
Iris
Dankemeyer
Wissenschaftliche Mitarbeiterin Philosophie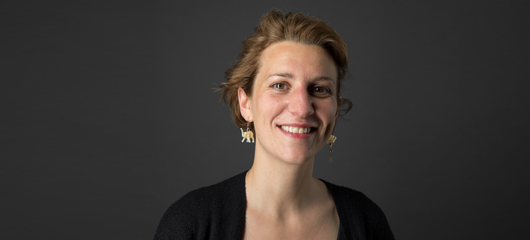 Iris Dankemeyer studierte Soziologie und Sozialpsychologie in Hannover und Philosophie und Neuere deutsche Literatur in Berlin. Nach dem Ende des Studiums 2008 arbeitete sie als freie Autorin (u.a. für konkret, jungle world, De:Bug, testcard), mit den Schwerpunkten Musik- und Kulturkritik, Feminismus und Neosexualitäten.
Ab 2010 begann sie, zusammen mit dem Künstler Ernst Markus Stein eine Konzert- und Performancereihe in Berlin und New York zu organisieren. Seitdem richtete sie zahlreiche Veranstaltungen der seltsameren ästhetischen Art aus; beispielsweise das dreitägige Happening "The Will Of An Eccentric" auf einem Mecklenburger Resthof; zusammen mit der Künstlerin Johanna Daab die installative Abendrevue "DREAMLAND. A Night Of Spectacle" für die Julia-Stoschek-Collection Düsseldorf; zuletzt das zweitägige Festival "Das Naturschöne" auf einem Brachland der deutschen Bahn in Hamburg.
Anschließend schrieb sie von 2013 bis 2017 an der FU Berlin im Fach Philosophie eine Dissertation über "Die Erotik des Ohrs. Musikalische Erfahrung und Emanzipation nach Adorno". Parallel unterrichtete sie am Design Department der Hochschule für Angewandte Wissenschaften Hamburg ("Hegel versus Hollywood: Adorno in Los Angeles" SoSe 2013/ "Texte zur Veränderung der Welt: Kant, Hegel, Marx, Freud" WS 2013/14 /"On Popular Music" SoSe 2014/ "Social Media Is The Message: Alltagsrituale und Bewusstseinsformen der Kommunikationstechnologie" WS 2016/17).
Ihre Interessengebiete umfassen vor allem Sozialphilosophie, Dialektik, psychoanalytische Kulturtheorie und materialistische Ästhetik.
In ihrer freien Zeit versucht sie, das altmodische Handwerk der Zauberei zu erlernen.
Letztpublizierte Essays:
"Die Gewalt der Musik. Zur Genese gesellschaftlichen Gehorsams in der transatlantischen Technobewegung" In: Becker/Harasser/Hayner/Kellermann (Hg.): Grenzsteine. Zur Kritik der Gewalt. Edition Text und Kritik, München 2016.
"Operette zwischen Revue und Bordell" (mit Rainer Simon), in: Risi/Brandl-Risi/ Komische Oper Berlin (Hg.): Kunst der Oberfläche. Operette zwischen Bravour und Banalität. Henschel-Verlag, Leipzig 2015.