Prof.
Reiner Maria
Matysik
Professor of Three-dimensional Design/Material Form Object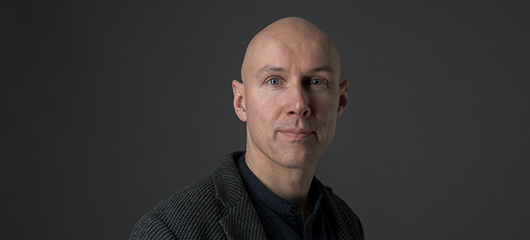 The professorship in Three-dimensional Design/Material Form Object in the area of Artistic Design Fundamentals in the Design faculty has been held by Reiner Maria Matysik since the summer semester 2017. He was born in Duisburg in 1967 and studied Free Art at Braunschweig University of Art from 1993 to 1999 and at Ateliers Arnhem. In 2000, he started as a 'Meisterschüler' (Master Student) under Prof. Raimund Kummer. In 2004, he led the "Institute for biological sculpture" artistic development project at Braunschweig University of Art. His works have been shown at numerous institutions such as the Gerhard Marcks House in Bremen, the Centre PasquArt in Biel, Laboratoria Moscow, the Georg Kolbe Museum in Berlin, the 'Staatliche Kunsthalle' in Baden-Baden, the 'Kunstverein Hannover', 'Martin Gropius Bau' in Berlin and 'Kunsthalle Bern'. He has held stipends from the 'Studienstiftung des Deutschen Volkes (German National Academic Foundation)', the KfW bank and the Berlin Senate.
Between 2008 and 2009, Reiner Maria Matysik was a substitute professor in Sculpture at 'Fachhochschule Kunst Arnstadt', and was also an artistic assistant at the Institute for Architecture-Related Art in the Faculty of Architecture at the Technical University of Braunschweig up to 2014.