M.A. in Interior Architecture/Furniture and Interior Design
Master's course, contact person: Prof. Klaus Michel
Telephone +49 (0)345 7751-853, ia_fid_master@burg-halle.de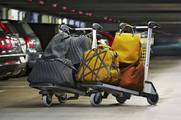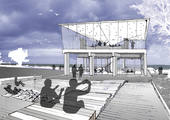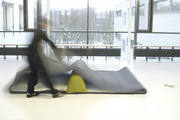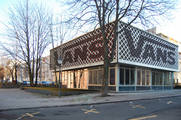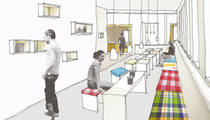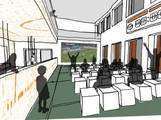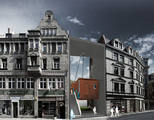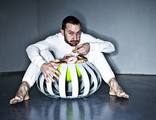 Further information on application
Location
Design Campus, 'Lehrklassengebäude'
Neuwerk 7, 06108 Halle
Contact
Burg Giebichenstein University of Art and Design Halle
Office for Student and Academic Affairs
P.O. Box 200252
06003 Halle/Saale
Germany
Telephone +49 (0)345 7751-532
Fax +49 (0)345 7751-517
Email: ia_fid_master@burg-halle.de
Bachelor's course
Interior Architecture/Furniture and Interior Design
The master's programme in Interior Architecture offers applicants two specialisations: Interior Architecture and Furniture and Interior Design.

In both courses, theoretical and design aspects of the discipline are examined in detail and applied individually in project work. In each semester, students can select from a range of projects available and define their own personal study profile in this way.

In the projects available in Furniture and Interior Design, students work with all design fields that are relevant for interior architecture where planning permission is not required under building law in practice.


The projects in the Interior Architecture course are focused directly on the design of interior spaces in the private, commerical and public spheres.

The range of project tasks covers the entire spectrum of the discipline of interior architecture: construction in existing buildings and the development of conversion plans and room concepts, as well as the design and planning of furniture and temporary buildings. These fields of activity are supplemented by task areas such as set design and the spatial implementation of complex corporate design strategies.

Alongside the option of subsequent awarding of planning permission, the Interior Architecture course differs from the Furniture and Interior Design course in its higher degree of architecture-related complexity in particular. 



Both specialisations prepare graduates for independent, practical and research-related work. The detailed development of graduates' individual design repertoires, the sharpening of their standpoints and experimentation in line with their interests are essential elements of the profile of both of these courses.