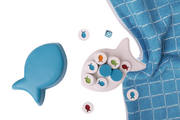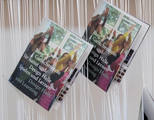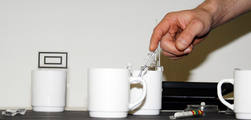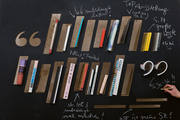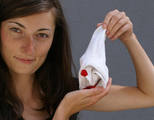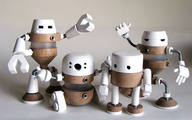 Campus Design, 'Lehrklassengebäude'
Neuwerk 7, 06108 Halle
Play spaces, play objects, play activities … life-long learning!
Play nurtures creativity, play is communication, conflicts are acted out during play, play can be addictive, social skills are practiced in play, play is strategy and a political instrument, play can be therapy, some people like to ruin the game, and playing is even forbidden in certain places! …

Depending on the time, viewpoint or societal setting, play is sometimes for fun, sometimes for relaxation, sometimes an outlet for excess energy, and sometimes it is simply an end in itself. It can also be said that playing is a child's way of exploring and understanding the world. Playing means learning how to live!

Children learn using toys, and toys are a representation of society. The most common toys are a reproduction of adult objects, only on a smaller scale. The aim of playful learning is to promote individual strengths and balance out weaknesses. Play stands for development and evolvement, creativity and innovation.

Playing and learning are present in all life phases and all areas of society. For this reason, we do not just concentrate on child's play in our projects; we also deal with adult games, with the significance of play in processes of imparting and acquiring knowledge, and, last of all, with the role of playful elements in social and creative processes in general, and we shape spaces, objects and activities in this context.