Master's course in Multimedia|VR Conception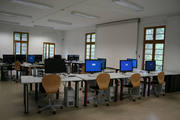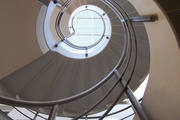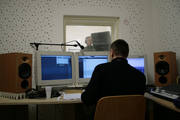 Orientation
Maps showing locations
Two well-equipped computer pools (15 PCs each) with up-to-date professional software are available to students and can be used around the clock. There are also a number of project and work rooms equipped with PCs and two Power Macs that allow students to work undisturbed in a concentrated manner.

The department also lends students recording, photo and VR equipment for use in their projects.

A recording studio is available for sound recordings.

Students can print their works using a common A3 colour printer or the print room for high-quality colour prints up to A2.